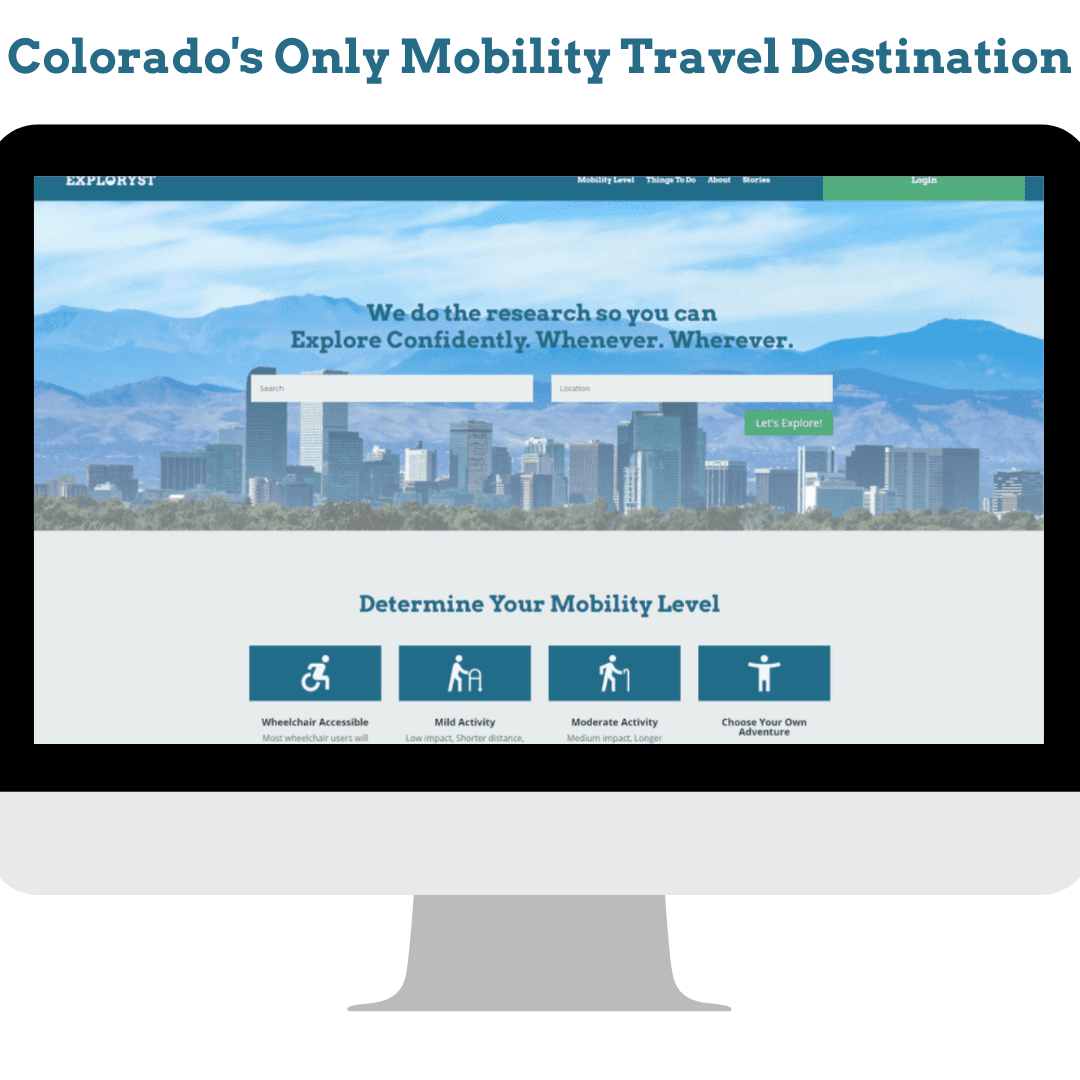 Businesses
Exploryst is a directory resource that promotes travel opportunities to the
over 524K Colorado residents

with mobility difficulties who spend $51 million annually on travel expenses. We want to help you reach this target audience.
We already created a free listing for you on Exploryst.com for our relaunch on December 2, and we want to make sure that all the information is correct.
Call us at (720) 675-7484 or complete

THIS FORM

so we can make sure that we have all of the correct information and find ways to make your business more appealing to this sizable demographic.
Thank you.