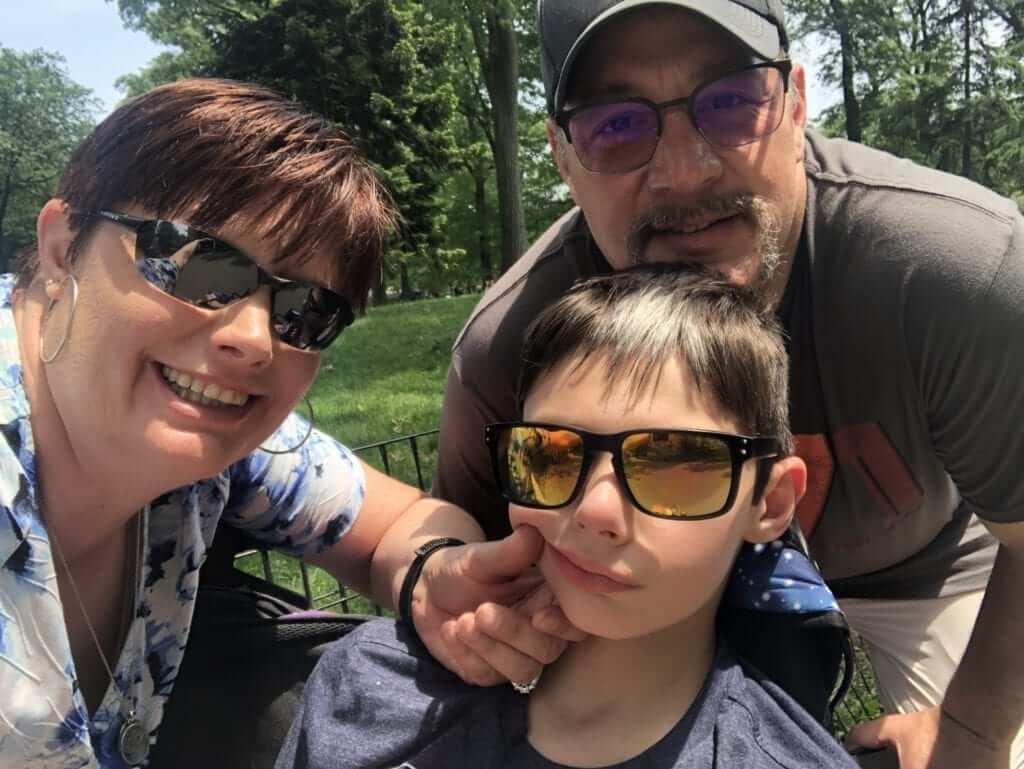 My name is Angela and this is my family.
Whenever we wanted to visit a location to which we had never been, it always caused hours of frustration and extra research.
Our son has mobility difficulties, so a large amount of extra time was spent verifying that he would be able to fully participate in the activity or experience the attraction where we were headed.

Our Mission
To be the trusted resources for those with mobility difficulties to find appropriate activities and attractions, so they can
Explore Confidently. Whenever. Wherever.

Our Vision
To build a world where all people are empowered to go on adventures they never thought possible which transforms the quality of their lives.
Our Beginning
 While researching activities during our Mediterranean cruise, the "wheelchair accessible" filter dramatically reduced our available options. We spent exhaustive hours researching what we wanted to do from the expanded activities listings. 
Once we found that most activities listed as "not wheelchair accessible" are usually able to be bypassed or negotiated with a little persuasion, creativity, and some preplanning – a lightbulb went off. Uncovering this information should not be difficult. I want to make it easily available for everyone.
We've met seniors, families, and mobility professionals that believe that they or their clients have to sit on the sidelines because they are unsure and maybe even fearful of how far they will need to walk, how many steps they might encounter, or uneven ground that they would need to navigate. 
"Individuals and families with mobility difficulties should not be restricted from the transformational activities that become part of your soul when you experience new things and visit new places.
Uncovering this information should not be difficult. Exploryst makes it available to everyone.
Exploryst is answering a call to create a better way to share the world with my family and those who have mobility difficulties or low mobility.
Our ultimate goal is to build a world-wide, searchable listing of activities, experiences, and tours that can be filtered by location and mobility requirements.