Lake Pueblo State Park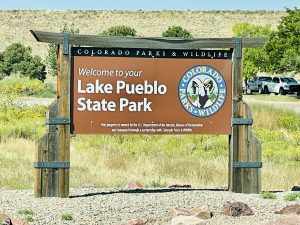 Guess where Lake Pueblo State Park is? If you guessed Pueblo, you're right.
We weren't able to partake of the vastness of the park (which includes biking, boating, year-round camping, educational programs, horseback riding, swimming, and of course, fishing), but we had a great time at Anticline Pond.
Lake Pueblo State Park is a reservoir fed by the Arkansas River, and encompasses the Lake Pueblo Fish Hatchery and Rock Canyon Swim Beach.
The pond looked pretty full, but we were told that the lake is down by 50%.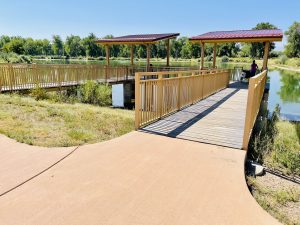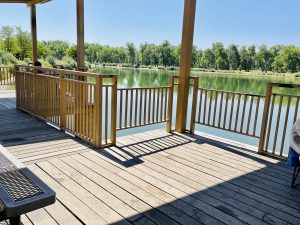 We were really impressed with the lowered railings to make it easier for individuals with physical disabilities to access the pond. The seating areas and the shade made this a great place to magnet fish.
Jackson Lake State Park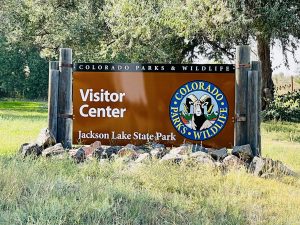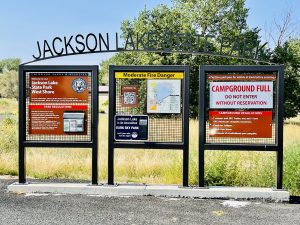 Since we had some extra time this weekend, with the Labor Day holiday, on the opposite side of the state (Northeastern CO – off of I-76 in Orchard, CO), we had time to visit Jackson Lake State Park to check out the opportunities they had for individuals with disabilities.
Their visitors center has ample space for those with physical disabilities, but it didn't look like there were amenities for people with hearing or sight difficulties. We had fun checking out the display and were able to use the restroom with ease.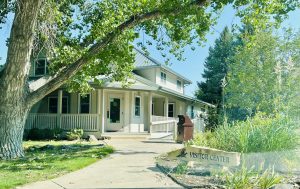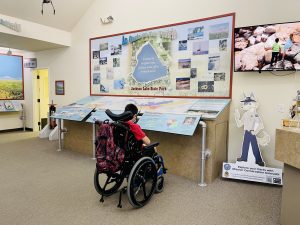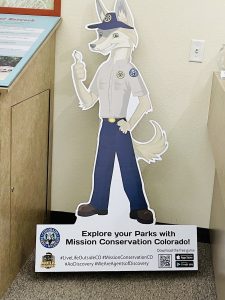 I was impressed with the 3 mile round trip hike through campgrounds and hunting area. Not much shade, but the surface was tame enough for us to take Samuel's wheelchair.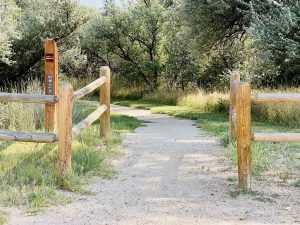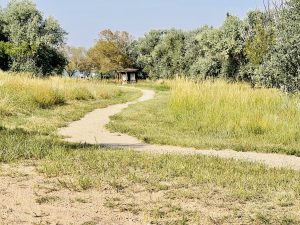 Just like the rest of the state, water levels were down significantly, which made access to potential fishing and swimming almost impossible for a standard wheelchair or mobility device.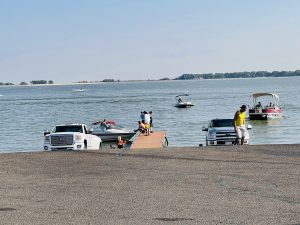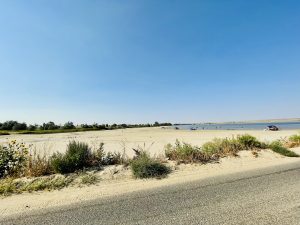 The dock is paved, so with assistance, individuals with physical mobility difficulties can get into and out of a boat with assistance. I was told by a park ranger, that when the levels are up, there are better possibilities to access the beach and a grass outcropping for fishing, but it is not paved.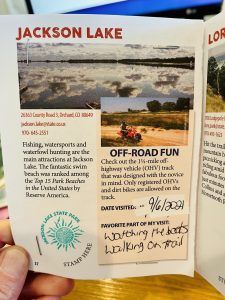 We are going to put Jackson Lake State Park on our calendar to visit during the late Spring or early Summer 2022.