The Colorado Parks & Wildlife department began their new Passport program, so our family began our newest adventure. We are going to visit as many state parks as we can within the next 13 months.
(August 2021 – September 2022)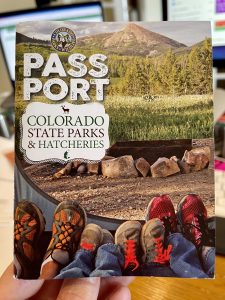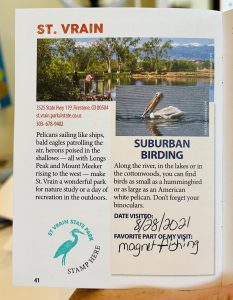 Our first state park adventure was to St. Vrain State Park in Longmont, CO. We planned to use their Sandpiper Ponds wheelchair-accessible fishing pier to try out our new hobby, magnet fishing. A few weeks ago, Samuel did a YouTube search for this word combination. We found some really cool videos. Of course, he wanted to try it.
What is Magnet Fishing?
If you've never heard of magnet fishing, it is a combination of environmentalism and treasure hunting.
The magnets used can be strong enough to remove large debris such as discarded bicycles, guns, safes, bombs, grenades, coins, and more from bodies of water. You can sell it as scrap metal ($100 per ton in CO).
Some people have magnets that are up to, and beyond, a 3,000-pound pulling force, but we used a 300 lb (2.36″) magnet, which pulls small stuff. We wouldn't spend a ton of money on a bigger magnet unless Samuel really liked it.
Wheelchair-Accessible Pier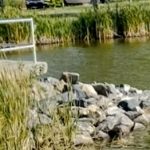 When we checked out the wheelchair-accessible fishing pier at Sandpiper Ponds, we noticed that there are many large rocks just beyond the railing. Fishing (and especially magnet fishing) could be problematic at this spot since getting your gear back (or a fish) without it getting caught on the rocks. The other wheelchair-accessible pier had the same setup with many rocks just beyond the railing. Because of this, we found a flat, open spot just to the south of the paved pier. Getting there was easy to navigate on a crushed gravel path.
Samuel was super helpful in ensuring that the line was untangled and his dad had everything he needed.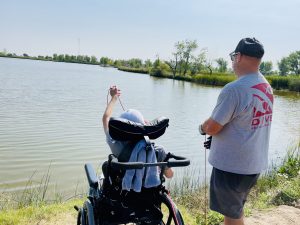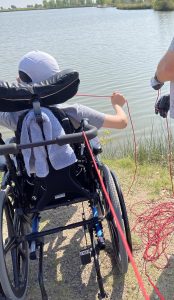 The first cast was beautiful (as was every subsequent one).
Samuel had fun looking at the dirt and rocks that were attracted to the magnet. Remember to get a good pair of cut-proof gloves before going. You don't want to need a tetanus shot on your way home.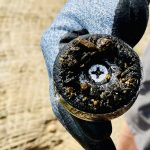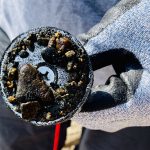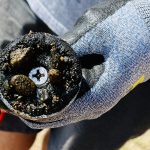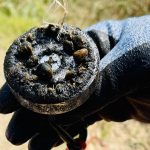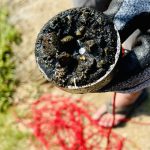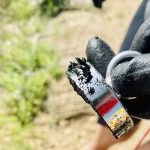 Surprisingly, the only thing that we brought up that was man-made was a broken fishing hook.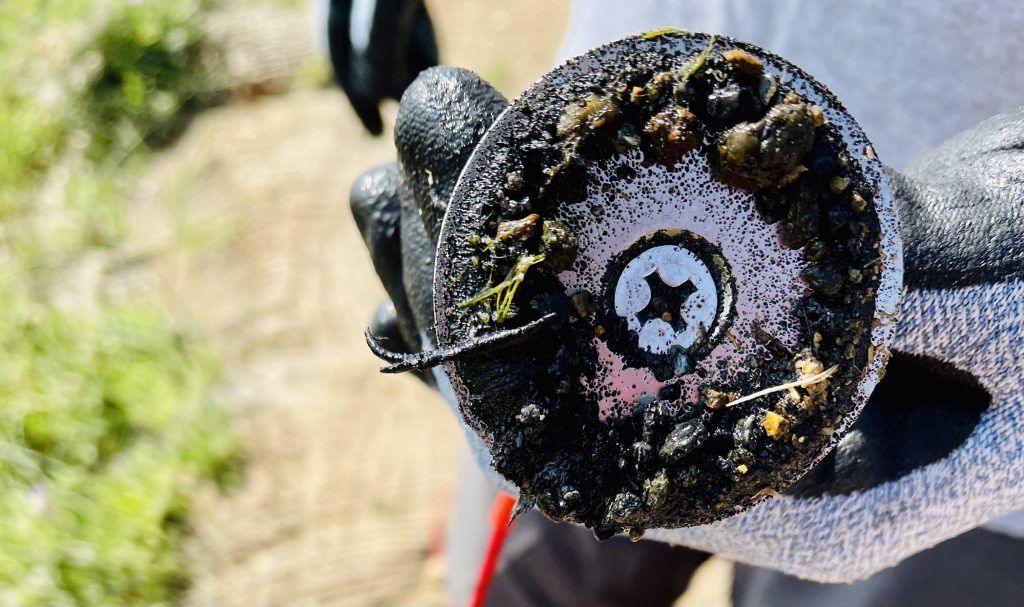 Magnet fishing is legal in Colorado, but since this location is state land, we called to verify the legality of magnet fishing within the park. The park office let me know that anything found on state property needs to be reviewed by park officials. Anything of value would probably be confiscated. Any trash pulled out would be disposed of by the park ranger, so there really wasn't any risk.
This wanted to have fun, and we did.
If you are looking for more things to do around Colorado, check out Exploryst.com.