Nicole Cromartie, the Director of Education and Programs at the Clyfford Still Museum, shared her time with Exploryst to let us know about many current and upcoming shows that support and truly include people within the disability community and beyond.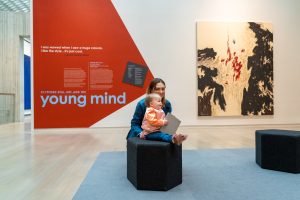 Current Exhibit: Clyfford Still, Art, and the Young Mind
Would you like to see an exhibit organized and curated in collaboration with the community? Co-curated with children across the Front Range from six months old to age eight, Clyfford Still, Art, and the Young Mind reveals how children think about art based on themes centered around High Contrast, Scale, Pattern, The World Around Us, and Color.
Interactive Aspects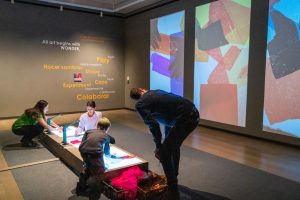 Families will experience an interactive art projection activity in the pattern gallery. Inspired by preschool students at Boulder Journey School, have fun and experiment (no matter your age) with various materials on lightboxes; make Still-inspired projections; interact with shadows, and immerse yourself in your creations on the gallery wall.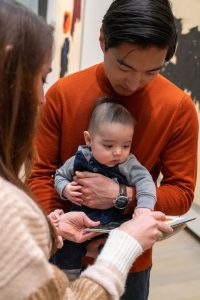 Visitors of all ages touch and feel a tactile book in the galleries (borrowed from the front desk). Check out a tactile book at the visitor services desk in the lobby during your visit. Feel canvas, bare canvas, oil paint on canvas, and tactile detail of Clyfford Still's PH-20.
Translations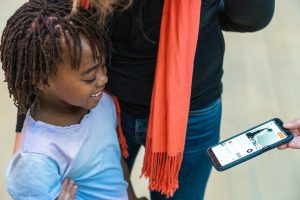 Visitors can access perspectives of our young co-curators in an English/Spanish audio experience and an American Sign Language (ASL) video.
Look for QR codes in three galleries to access the recordings on your smart device. Please listen at a respectful volume to other guests, use your headphones, or grab some at the front desk.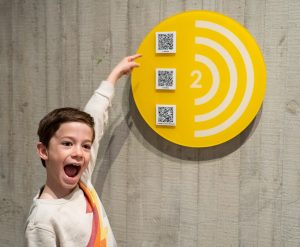 Thank you to the Denver Office of Sign Language Services (DOSLS) for their sponsorship of Clyfford Still, Art, and the Young Mind, the donation of interpreting services, and for working with us to engage the deaf community's involvement in the ASL experience of this exhibition.
School partner co-curators: infants, Colorado State University's Early Childhood Center, Fort Collins, CO; infants–toddlers, Catholic Charities Mariposa Child Care Center, Denver; pre-K students, Head Start at the Dagny School, Lafayette, CO; pre-K students, Boulder Journey School, Boulder, CO; kindergarten–second-grade students, Center for Talent Development, Denver; first–second-grade students, Gust Elementary School, Denver; and first–third-grade students, Montclair School of Academics and Enrichment, Denver; and pre-K–third-grade students, Rocky Mountain Deaf School, Denver.
All photos are by James Dewhirst, courtesy of the Clyfford Still Museum.
Upcoming Exhibit:
You Select: A Community-Curated Exhibition (August 19, 2022–February 12, 2023)
The curatorial reins were handed over to art lovers from the surrounding Denver community for this upcoming exhibit. Voting took place between November 2-December 31, 2021, from the more than 3,000 art objects held at the museum, where over two-thirds of the collection remains unseen to the world. Exhibition gallery text and interpretive content will incorporate participants' perspectives on their selections and themes.
Monthly Events
Family programs include Art Crawls, Lawn Concerts, and the Anniversary of the Americans with Disabilities Act (ADA) celebration.
Virtual exhibitions include Stories We Tell, the Late Works, and the Early Years are available anytime.
We look forward to seeing you there.